Anti-Fatigue Foot Sleeves
Relieve pain and walk pain-free with the use of SuperiorSleeves. The foot sleeves provide therapeutic compression from the ground up whilst supporting your arches, heels, and ankles with the focus of alleviating pain comfortably.
Fast and Easy relief anywhere and anytime you need. Perfect for a range of activities such as walking, running, gym, and climbing.


Relieve and Prevent pain, discomfort, and circulation issues in your arches, heels, and ankles.


3D Therapeutic Wrap improves blood circulation to reduce swelling and muscle fatigue.

Double Layered Nylon for comfort and durability.


Breathable Design absorbs sweat and keeps your feet dry.


✔️
Plantar Fasciitis
✔️ Arthritis
✔️ Neuropathy
✔️ Heel Pain
✔️ Ankle Splints
✔️ Tendonitis
✔️ Swelling
✔️ Foot Arch Pain
✔️ Blood Circulation
✔️ Balance Support
✔️ Heel Neuromas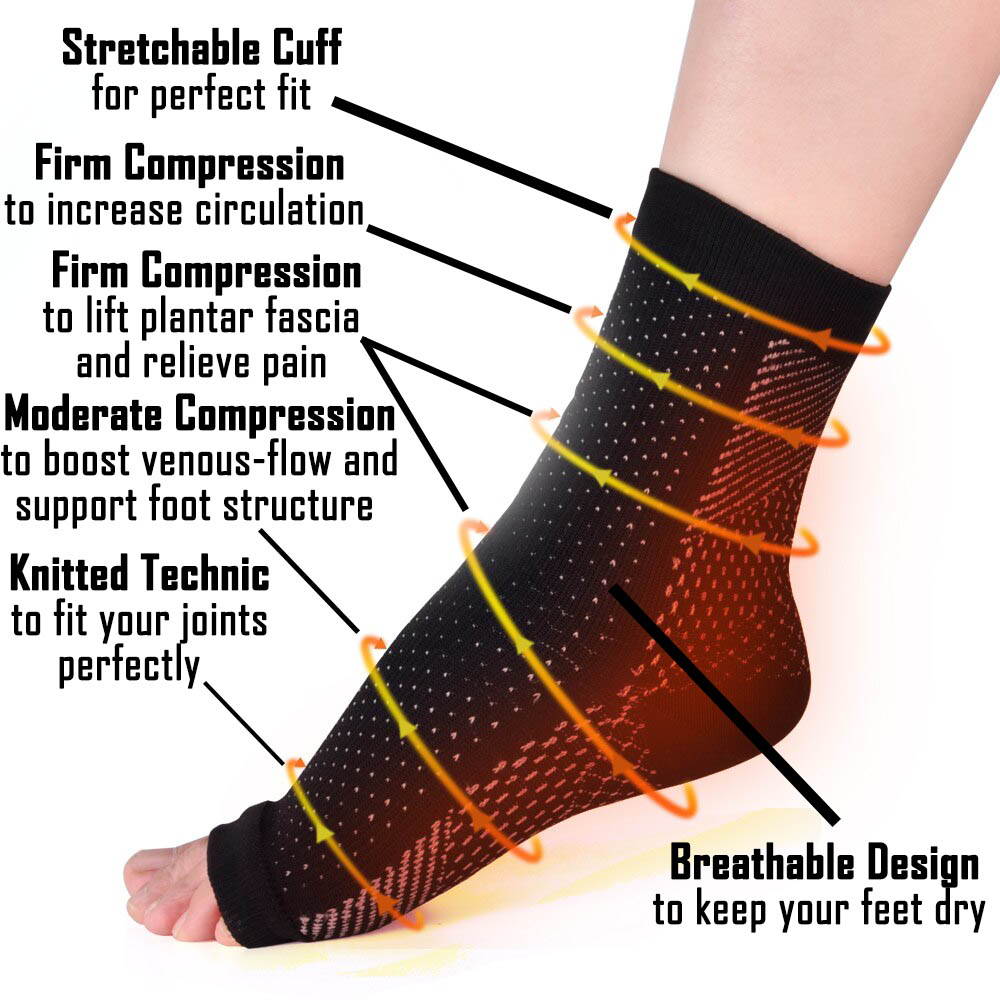 Frequently Asked Questions
We recommend for them to be machine washed on cold and air dried for longer lifetime.
What if they don't work for me?
We offer a 30 Day Money-Back Guarantee on all orders. If they don't work for you, simply return them for a refund. No questions asked!
Where are you located and where do you ship from?
Our company is based in the United States, however, we ship from a number of our warehouses based in different countries to best suit your shipping address and our current inventory levels. We will provide you with a tracking number so you can see every step of your shipping path.
Still got a question? Contact us: support@superiorsupplies.co